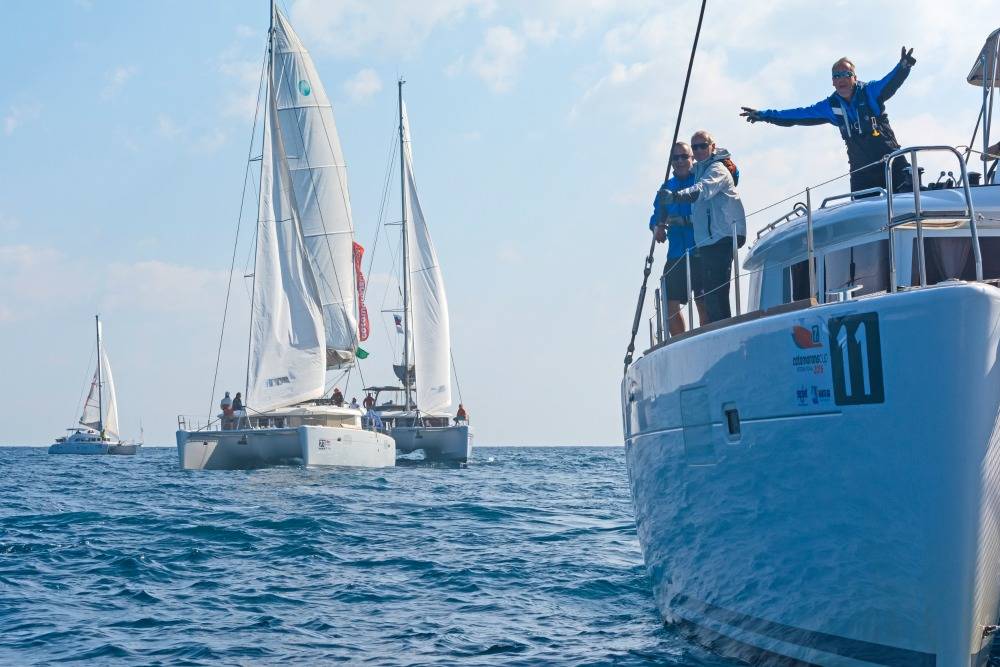 Среда, 08 марта 2017
Istion Yachting proudly announces the 8th Catamarans Cup – under the auspices of the Greek National Tourism Organization - which is scheduled for the 21st to 28th of October 2017.
The official route has not been announced yet, but families and crews participating this year should be certain that they will enjoy a relaxing holiday week in the Greek islands and combine their sailing with enjoyable side events!
3 ways to participate: charter a bareboat catamaran, charter a crewed catamaran, or join one of our open crews as crewmember – no experience required.
For more information, review the sailing race's brochure.
For inquiries, please send an email to Этот адрес электронной почты защищён от спам-ботов. У вас должен быть включен JavaScript для просмотра..