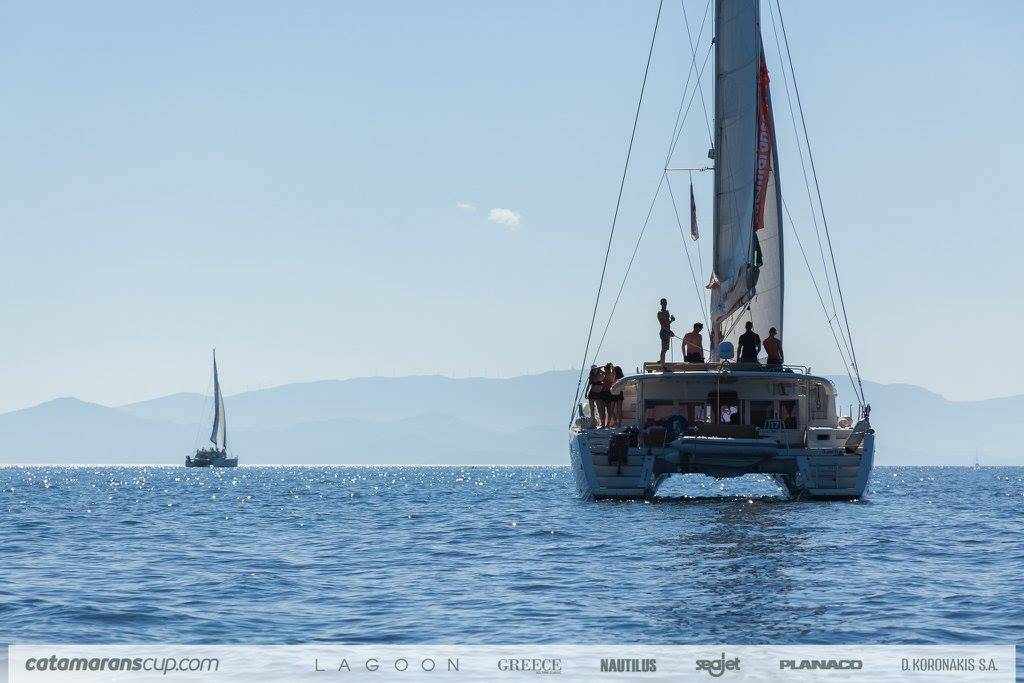 Saturday, 28 October 2017
The CATAMARANS CUP International Regatta, a unique race of sailing catamarans, came to a successful close after one week of racing. This year, 36 catamarans signed up to compete welcoming 330 sailors from a total of 18 countries.
The event's popularity is reflected once again in the high participation rates and is a result of the widespread international media coverage the CATAMARANS CUP has received for serving as an event that combines the opportunity for sailors of all competency levels to participate in the race as well as the chance for anyone who wishes to experience with family and friends a sailing race in the most comfortable and fun way.
This year's CATAMARANS CUP started from Alimos marina, consisted of 4 racing legs, and ended at Nafplion. Participants enjoyed 4 days of competitive sailing and 4 thematic crew competitions as well as several side events.
See you again next year!! More to come..
6JEpNcQhhFk